Welcome to the Association of Inter-Varsity Clubs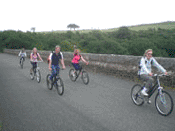 IVC groups exist to provide social, recreational and cultural opportunities for professionals and like minded people across the UK. There are 41 groups throughout the UK with around 4,000 members in total.

All AIVC member groups are voluntary organisations that are run by the members for the members on a not-for-profit basis.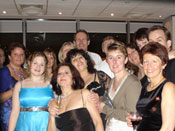 Each IVC Club is autonomous which allows the members in that club to run it in ways that suit that club. AIVC (Association of IVC Clubs) exists to allow clubs to co-operate and support each other.

Although all IVCs are run on broadly the same lines they do have variations in joining requirements and procedures.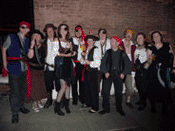 To find your nearest IVC go to the "Club Contact List" in the home menu.

Once you've found IVCs that you might be interested in joining you should visit their web site and ask them about their IVC and how you can best join up and start having more fun!

Leicester Regional Gathering
Saturday 24 September 2016
The Regional gathering hosted by Leicester IVC is an opportunity to meet and socialise with IVCers from around the country as well as to discuss issues affecting IVC & meet members of the committee. Lunch and hot drinks will be provided. You do not need to be a member of your committee to attend, all members of an associated IVC club are welcome.

The gathering will be followed by a visit to the King Richard IIIrd centre & Leicester Cathedral. There will be a chinese buffet meal in the evening. To book for any of these events please log in to the website.

The Michael Wood centre is located in the south of the city centre of Leicester. A link is provided here, please use the outer city centre map. Regent road is just slightly north of the Nelson Mandela park and south of the New Walk museum. The Michael Wood centre is next to a church on the corner of Upper King street which is shown on the map.

http://www.visitleicester.info/welcome-to-leicester/

The nearest car park is a NCP car park and the address is Leicester Welford Road, Leicester, LE2 7AD. This is also shown on the map.

If you wish to travel by park and ride to the Leicester city centre there is information here:

http://www.leicester.gov.uk/transport-and-streets/travelling-by-bus/park-and-ride


The map also shows the location of Leicester train station if you wish to travel by train.

The visit leicester link will also provide a lot of information about attractions, hotels, etc.

Another useful website is here: http://www.goleicestershire.com/Leicester/

The training room at the Michael Wood Centre is located upstairs and I have been asked by the manager to provide any details of any individual who will need assistance to vacate the premises in the event of an emergency. If you fit into this category please email me in advance: petenewham@yahoo.co.uk

TO BOOK:
LOGIN to this site and click the BOOK MY PLACE in the pale blue booking panel at the top of the left hand menu

You must be a full member of IVC to go to this event. If you are not a member, do not contact the organisers.


Advantages to your club of aIVC.

Access to events around the country organised by other IVC clubs as well as on behalf of the association. These include days out, weekends away & longer holidays.
The national events bulletin which can be printed out and shown to prospective members as a marketing tool.
National Special interests groups. Currently there are two but it is hoped to develop others.
The current groups are:-


Intervarsity Club outdoors for those interested in the great outdoors - ski-ing, cycling walking camping etc
Intervarsity Club photography

for those keen on photography

.

For further details
contact
Nick Wilkinson at
tivium@hotmail.com
Reduced subscription to the Cycling UK for your members
.


Access to third party public liability insurance.