Welcome to the Association of Inter-Varsity Clubs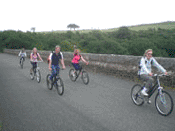 IVC groups exist to provide social, recreational and cultural opportunities for professionals and like minded people across the UK. There are 41 groups throughout the UK with around 4,000 members in total.

All AIVC member groups are voluntary organisations that are run by the members for the members on a not-for-profit basis.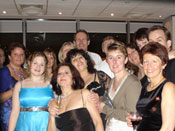 Each IVC Club is autonomous which allows the members in that club to run it in ways that suit that club. AIVC (Association of IVC Clubs) exists to allow clubs to co-operate and support each other.

Although all IVCs are run on broadly the same lines they do have variations in joining requirements and procedures.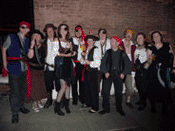 To find your nearest IVC go to the "Find an IVC" tab above.

Once you've found IVCs that you might be interested in joining you should visit their web site and ask them about their IVC and how you can best join up and start having more fun!
NOTICE: ActivityExchange Is Gone!
Activity Exchange is gone .....
There was a fire and the service is not being reinstated. The AIVC Committee will therefore be considering their future strategy at the next meeting for dealing with AIVC events, AIVC Address List and other communications without the use of ActivityExchange.
In the meantime copies of many main AIVC events have been added to the AIVC web site calendar from details found on the Merseyside IVC Meetup pages and West Surrey IVC web site at the web addresses below:
www.meetup.com/Merseyside-Intervarsity-Club
Just to reassure contributors, all events entered onto the AIVC web site have been saved as "Private". This means that only logged in IVC activists will be able see any contact and location details.
Meanwhile, it is so important that we do not lose momentum. An e-bulletin was sent out on 30th December to all Clubs containing all the AIVC events that have been entered on the AIVC web site.
If your IVC is putting on a national event and it does not appear in the e-bulletin, please send the details to the AIVC Webmaster using the Email Contacts option in the Contact section of this web site.
Clubs will also soon be receiving instructions from the Webmaster on how to allow their members to see all the details for events on the AIVC web site and how to add new events.