Welcome to the Association of Inter-Varsity Clubs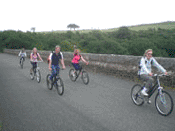 IVC groups exist to provide social, recreational and cultural opportunities for professionals and like minded people across the UK. There are 41 groups throughout the UK with around 4,000 members in total.

All AIVC member groups are voluntary organisations that are run by the members for the members on a not-for-profit basis.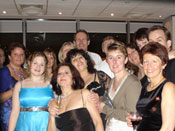 Each IVC Club is autonomous which allows the members in that club to run it in ways that suit that club. AIVC (Association of IVC Clubs) exists to allow clubs to co-operate and support each other.

Although all IVCs are run on broadly the same lines they do have variations in joining requirements and procedures.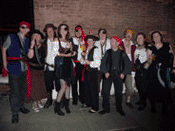 To find your nearest IVC go to the "Club Contact List" in the home menu.

Once you've found IVCs that you might be interested in joining you should visit their web site and ask them about their IVC and how you can best join up and start having more fun!



Advantages to your club of aIVC.

Access to events around the country organised by other IVC clubs as well as on behalf of the association. These include days out, weekends away & longer holidays.
The national events bulletin which can be printed out and shown to prospective members as a marketing tool.
National Special interests groups. Currently there are two but it is hoped to develop others.
The current groups are:-


Intervarsity Club outdoors for those interested in the great outdoors - ski-ing, cycling walking camping etc
Intervarsity Club photography

for those keen on photography

.

For further details
contact
Nick Wilkinson at
tivium@hotmail.com
Reduced subscription to the Cycling UK for your members
.


Access to third party public liability insurance.